Dear Harp Friends,
We hope you are enjoying fresh ideas during these first weeks of the new school year!   With Halloween approaching, we have marked down a few appropriate titles.  Please scroll to the bottom for more information.
There is new music from Ann Crosby Gaudet and Rhett Barnwell in the form of PDF downloads. And just a reminder that Frank Voltz came out with 2 new titles recently which we'll repeat on this e-mail.Coming within the next 10 days – look for new titles from Mitch Landy (his Halloween works are on sale, scroll down for information), Joy Slavens, JulieAnn Smith, and even more new pieces from Frank Voltz. 
Megan Metheny's new Christmas book is available as a download, and the
paper version
has just arrived!  See You Tube further down in this announcement.  It seems we're the only North American store carrying her book!
New from Anne Crosby Gaudet:  The Look Off – a beautiful ensemble.  Also intermediate level solos: Starlight Reflection and Late Summer Lullaby.
Indigo Cove and the Whitecaps  Sound samples are provided, and they are performed on harp by Anne (really nice); we're sure you'll enjoy them.  You may be interested in Anne's very creative web site for pianists and piano teachers. See it here.  And you can read about her harp therapy experiences here.
Rhett Barnwell has 2 new titles.  Rhett has gained much popularity over the past few years with his appearances at Somerset and Southeastern Harp Weekend. His new arrangements are:
Morning Has Broken and Balm in Gilead.  Barnwell, also an accomplished cellist, included a lovely cello part in Gilead.  For the sheet music (hard copy) format:  Morning Has Broken and Balm in Gilead.
Enjoy this delightful video from Kathryn Cater, appropriate for Halloween.  This composition is from her book, "My Gallery" – also on sale.
Repeated from the last e-mail announcement:
The one and only Frank Voltz has 2 new titles, with 4 more due to arrive soon.
Heather's Song – sweet and lyrical.
Mountains of Japan – majestic and mysterious.  Many of our customers eagerly await anything new by Mr. Voltz.  He has a charming style!
More than a few of our customers own everything Mr. Voltz has ever arranged or composed – he has a huge fan club!
On Sept. 2, I played a concert featuring contemporary women composers for the harp.  The concert went over well, and in case you didn't see the program, you can download it here.
The featured composers were: Kathryn Cater, Joyce Rice, Darhon Rees-Rohrbacher and Barbara Hartman Semmann.
Kathryn Cater

and she has a lovely blog page with wonderful ideas on teaching music to PreK.

Joyce Ricewho runs the Harp Spectrum web site

Barbara Hartman Semmann
whose music is found
HERE

Barbara Semmann (1939-2007) was a lover and teacher of music for over 40 years. She graduated from Alverno College in Milwaukee with a degree in Music Education and Liturgical Music. She started learning the harp in 1990 with Jeanne Henderson's University of Wisconsin outreach program. She has published musical compositions for both harp and for handbells.
We may have a quarterly series of these concerts and give them on concert window.   More to come as that idea develops. There are many more contemporary composers to highlight.
Don't forget our regular 10% multiple copy discount on print music. Besides a savings for teachers, ensembles can have one person order for the group, get the discount and save even more with a single shipping charge!  The discount is built in, so whenever you order 2 of the same title, you automatically receive a discount on those items.
15% off until November 4 [put 2015H into the voucher box]:
Spooky Tunes | Halloween Spooky LIttle Tunes | Dance of the Blessed Spirits (Landy) | Dance of the Blessed Spirits (Rowe) | Dance of the Blessed Spirits (Burton) | If I Only Had a Brain (Scarecrow, get it?) | Ghost Tango | Funeral March (Alfred Hitchcock Theme)  | Harpation (ethereal whole tone scale) | PDF Harpation | Enchanted Melodies for Two |  My Gallery | PDF My Gallery
Below – Megan Metheney plays Carol of the Bells from her new book, mentioned above.  Individual titles an be purchased for $4.00 each.  The single PDF can be found here.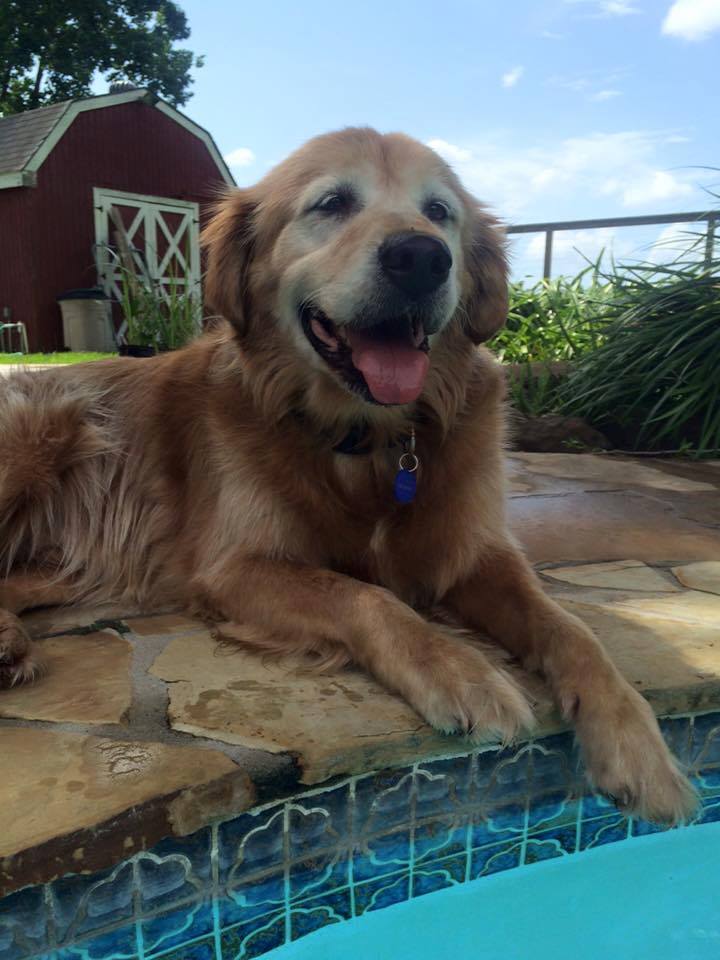 Foster dog Koda Bear did not go to his new home 3 weeks ago as planned.  He is too low key for the energetic family that was interested.  He's still with us and will make an appearance at the Saturday Petco Meet & Greet.
Happy fall!!
The folks at Melody's.




  Publishing Blog

If you want to keep in the loop, but not receive our e-mails, please consider liking us on FB.  We'll post our announcements there.  If you need to change your e-mail, you can use the unsubscribe option to do that, too. When we send out these announcements, many times we receive a great deal of orders, and sometimes we even run out of certain titles.  We attempt to keep a 4-month supply of each title on hand at all times, based on the current and previous year sales history. If we have run out of a title, you won't be able to order it, but please know that we make every attempt to restock within 10 days.
We generally ship using media mail.  Media is printed or recorded matter, and it used to be known as "book rate" or "library rate".  It is the least expensive way to ship.  We use new box material, or a cardboard support in a new padded envelope to protect your music. We have found that new packaging material survives the journey best, so we don't use recycled material when sending out your orders (except for bubble wrap and paper padding), but we encourage you to recycle the packaging material you receive from us. We flatten and recycle all cardboard boxes from our vendors, and we reuse the bubble wrap.
Your friends at Melody's!